B
U
I
L
D
E
R
Passing
Failing
Pending
Unknown / Exempted
Community Package Repository Notification
Your use of the packages on this site means you understand they are not supported or guaranteed in any way. Due to the nature of a public repository and unreliability due to distribution rights, these packages should not be used as is for organizational purposes either. Learn more.
Search for "tag:doc" Returned 164 Packages
Displaying Results 31 - 60 of 164
---
---

Simplified and community-driven man pages

---

Edit 1000s of text documents in bulk

---

Edit 1000s of Word text documents in bulk

---

G Suite Training for Chrome extension

---

VMWare Workstation driver for Docker Machine

---

This package installs the Azure DocumentDB Emulator locally.

---

A simple offline documentation browser

---

Apache Formatting Objects Processor

---

PDFTK Builder is a free graphical interface to the Windows version of PDFTK making it much easier to use.

---

Write, publish, and collaborate seamlessly

---

Saves commands help in markdown format, using info from Get-Help, Get-Command, Test-ScriptFileInfo (if a script is specified) and Get-Modu... Keep Reading

---

PowerShell module to manage Docker containers.

---

Docker Toolbox is for older Mac and Windows systems that do not meet the requirements of Docker for Mac and Docker for Windows.

---

Online documents for collaboration

---

Repository to manage software components required for development, deployment, and provisioning

---

Top-like interface for container metrics

---

Rio - Application Deployment Engine for Kubernetes

---

A generic framework written in C# for making IRC Bots.

---

Effective software solutions to the problem of lost or forgotten passwords

---

A build automation tool for Docker applications

---

A tool for exploring a docker image, layer contents, and discovering ways to shrink your Docker image size.

---

---

A full-featured desktop app for DevDocs.io.

---

Features : read formats: fb2, fbz, txt, epub, html, doc, docx, odt, rtf, mobi, prc (PalmDoc), tcr. Supported ZIP and GZ archives. ... Keep Reading

---

EpiData is a group of applications used in combination for creating documented data structures and analysis of quantitative data.

---

Define and inspect multi-arch Docker images.

---

Build automation for the container era

---

An Application to help Mith Multitasking on one Monitor, on multiple Monitors, and Dockingstations. Also assists in finding the mouse curs... Keep Reading

---

---
Resources
Watch videos, read documentation, and hear Chocolatey success stories from companies you trust.
View Resources
Events
Find past and upcoming webinars, workshops, and conferences. New events have recently been added!
View Events
Courses
Step-by-step guides for all things Chocolatey! Earn badges as you learn through interactive digital courses.
View Courses
---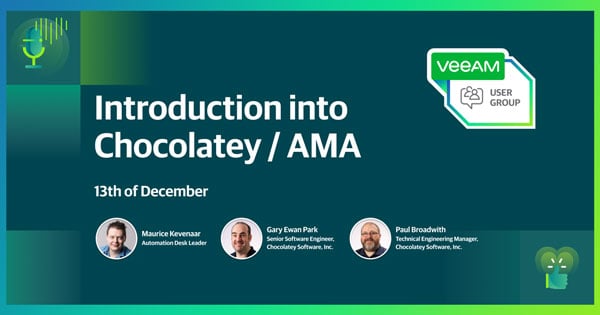 Join Gary, Paul, and Maurice as they introduce and demonstrate how to use Chocolatey! Questions will be answered live in an Ask Me Anything format.
Register Now
---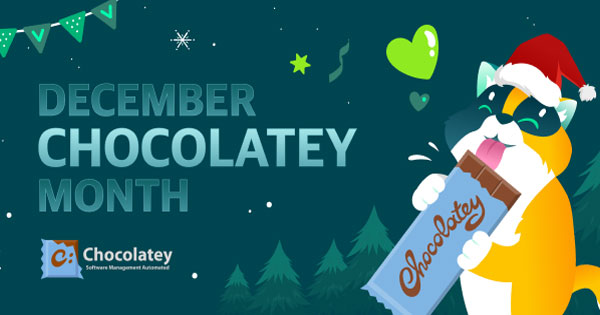 December 2022
Join Veeam and Chocolatey in the month of December in the Automation Desk group to answer questions, gain points, and win prizes.
Register Now
---