B
U
I
L
D
E
R
Passing
Failing
Pending
Unknown / Exempted
Community Package Repository Notification
Your use of the packages on this site means you understand they are not supported or guaranteed in any way. Due to the nature of a public repository and unreliability due to distribution rights, these packages should not be used as is for organizational purposes either. Learn more.
Search for "tag:pdf" Returned 95 Packages
Displaying Results 31 - 60 of 95
---
Groff (GNU troff) is a typesetting system that reads plain text mixed with formatting commands and produces formatted output.

---

Apache Formatting Objects Processor

---

pandoc-crossref is a pandoc filter for numbering figures, equations, tables and cross-references to them.

---

PDFtk is a toolkit for manipulating PDF documents.

---

Tabula is a tool for liberating data tables locked inside PDF files.

---

Briss 2.0 is intended to be a GUI Update for the Briss PDF cropping tool.

---

jPDF Tweak is a Java Swing application that can combine, split, rotate, reorder, watermark, encrypt, sign, and otherwise tweak PDF files.

---

Sejda SDK is an open source, task oriented Java library to edit PDF files

---

A simple virtual printer to export PDF files.

---

---

POLAR makes it easy to manage your reading.

---

A CLI interface, for Marp (using @marp-team/marp-core) and any slide deck converter based on Marpit framework.

---

Effective software solutions to the problem of lost or forgotten passwords

---

---

PDF-XChange PRO is the ultimate PDF solution.

---

PDF Shaper makes it simple to split, merge, watermark, sign, optimize, convert, encrypt and decrypt your PDF documents.

---

PDF Shaper makes it simple to split, merge, watermark, sign, optimize, convert, encrypt and decrypt your PDF documents.

---

A PDF editor to insert or remove pages and to modify metadata through GUI.

---

Split PDF file containing multiple pages into individualized single PDF files for each page.

---

Easy, reliable PDF creation from all applications.

---

---

A Password Recovery Tool for PDF-files.

---

---

Pympress is a little PDF reader written in Python using Poppler for PDF rendering and GTK+ for the GUI.

---

---

Adobe PDF iFilter allows the user to easily search for text within Adobe PDF documents using Microsoft indexing clients.

---

PDF-XChange Viewer – PDF Reader

---

Merge PDF files, extract pages from PDF file and give security to PDF files.

---

Convert HTML to PDF using Webkit

---

Poppler is a PDF rendering library based on the xpdf-3.0 code base.

---
Resources
Watch videos, read documentation, and hear Chocolatey success stories from companies you trust.
View Resources
Events
Find past and upcoming webinars, workshops, and conferences. New events have recently been added!
View Events
Courses
Step-by-step guides for all things Chocolatey! Earn badges as you learn through interactive digital courses.
View Courses
---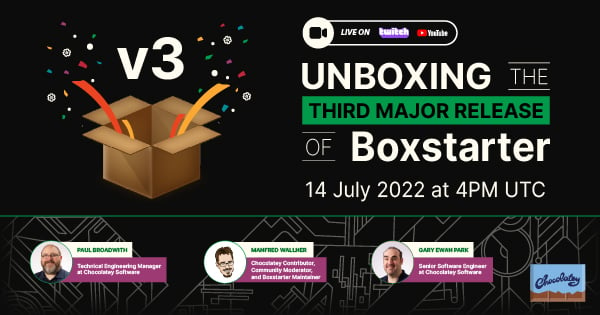 Boxstarter version 3.0 marks the beginning of a new era of Boxstarter and Chocolatey. Join Gary, Paul, and Manfred as they unbox the best features of Boxstarter live.
---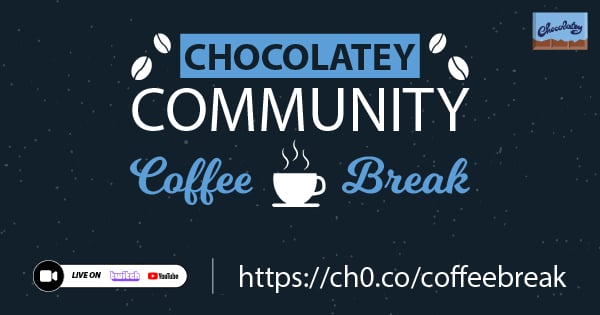 The Chocolatey Community is close to the hearts of the Chocolatey Team. Join us on Discord and meet the Chocolatey Team, find out more about the Chocolatey Community, what we do, and how you can get involved.
---