Community Package Repository Notification
Your use of the packages on this site means you understand they are not supported or guaranteed in any way. Due to the nature of a public repository and unreliability due to distribution rights, these packages should not be used as is for organizational purposes either. Learn more.
Search for "tag:security" Returned 214 Packages
Displaying Results 31 - 60 of 214
---
Passing
Failing
Pending
Unknown / Exempted
Plugin for KeePass 2.x to analyze password quality

---

Displays who has what access to directories, files and Registry keys on your systems

---

Comprehensive security and privacy protection for online users

---

Zero-knowledge, cloud-based e-wallet / password manager powered by Crypton

---

Plugin for KeePass 2.x to generate TOTP authentication codes

---

Recover lost WEP/WPA key/password stored by Wireless Zero Configuration service

---

Debotnet is a free and portable tool for controlling Windows 10's many privacy-related settings and keep your personal data private.

---

PowerShell module to talk to Let's Encrypt CA and other ACME servers (includes ALL extensions).

---

Windows command to change or randomize MAC addresses of network adapters

---

Maintenance Automation Utility

---

Key provider based on one-time passwords

---

Plugin for KeePass 2.x to more securely automate KeePass startup

---

View and manage processes, services and more with this TaskMgr alternative

---

Advanced Fuzzing Platform

---

Scan local and remote systems for common security misconfigurations

---

PowerShell Module to Enable TLS 1.1 and 1.2 for Use in Windows PowerShell Where Neither are Enabled by Default

---

---

NTFSSecurity - Windows PowerShell Module for managing file and folder security on NTFS volumes

---

File encryption software, Free and Open Source

---

Private Internet Access™ VPN Service encrypts your connection and provides you with an anonymous IP to protect your privacy.

---

generate password from dictionary

---

Burp Suite is an integrated platform for performing security testing of web applications.

---

Keeps your Bit Torrent IP Filter up to date

---

GMER is one of the most respected specialized antirootkit applications available.

---

The official app for OnlyKey

---

The Enhanced Mitigation Experience Toolkit (EMET) is designed to help customers with their defense in depth strategies against cyberattack... Keep Reading

---

Anvide Seal Folder — a program to protect folders password instant.

---

Plugin for KeePass 2.x to highlight entries based on their password quality

---

A utility for managing your WiFi profiles in Windows 7 and 8 and 10

---

Read and decrypt Keychain files

---
Resources
Watch videos, read documentation, and hear Chocolatey success stories from companies you trust.
View Resources
Events
Find past and upcoming webinars, workshops, and conferences. New events have recently been added!
View Events
Courses
Step-by-step guides for all things Chocolatey! Earn badges as you learn through interactive digital courses.
View Courses
---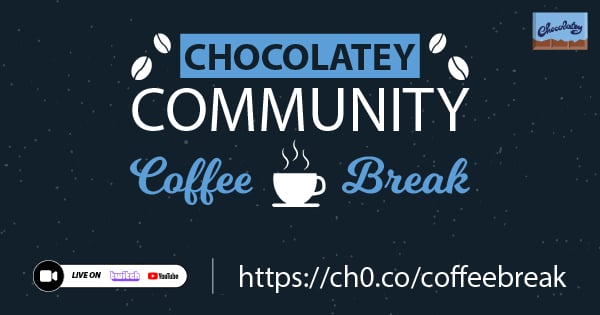 Join the Chocolatey Team on our regular monthly stream where we discuss all things Community, what we do, how you can get involved and answer your Chocolatey questions.
---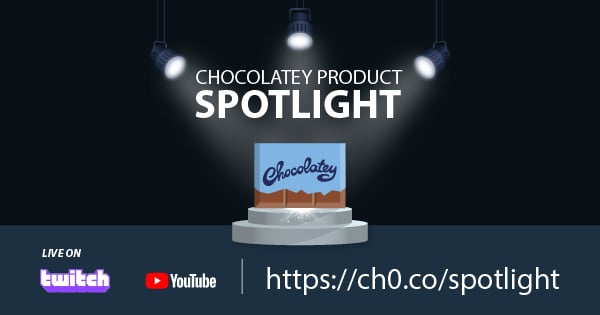 Join the Chocolatey Team on our regular monthly stream where we put a spotlight on the most recent Chocolatey product releases. You'll have a chance to have your questions answered in a live Ask Me Anything format.
---