Community Package Repository Notification
Your use of the packages on this site means you understand they are not supported or guaranteed in any way. Due to the nature of a public repository and unreliability due to distribution rights, these packages should not be used as is for organizational purposes either. Learn more.
Search for "tag:3D" Returned 53 Packages
Displaying Results 1 - 30 of 53
---
Passing
Failing
Pending
Unknown / Exempted
Engine for 3D adventure games.

---

With CAMotics, you can simulate 3-axis GCode programs for CNCs and visualize the results in 3D.

---

a 3D sculpting application

---

A multiplatform game development tool, designed from the start to ease creation.

---

Cura LE is a Free Software program for LulzBot 3D printers.

---

View SketchUp design files

---

The Persistence of Vision Raytracer is a high-quality, Free Software tool for creating stunning three-dimensional graphics.

---

Slic3r Prusa Edition is the default slicer shipped with our driver package. Prusa Edition is forked from original Slic3r to speed up the d... Keep Reading

---

G-code generator for 3D printers

---

VisualSFM is a GUI application for 3D reconstruction using structure from motion (SFM).

---

MakeHuman™ is a completely free, innovative and professional software for the modelling of 3-Dimensional humanoid characters.

---

Stereonet 11 is a huge release with a completely new and robust internal data structure and an openGL 3D view of the lower hemisphere for ... Keep Reading

---

Regard3D is a free and open source structure-from-motion program. It converts photos of an object, taken from different angles, into a 3D ... Keep Reading

---

Wings 3D is an advanced subdivision modeler that is both powerful and easy to use. Originally inspired by Nendo and Mirai from Izware, Win... Keep Reading

---

SOLVESPACE is a free (GPLv3) parametric 3d CAD tool.

---

---

---

Computed Tomography Reconstruction and Visualization with automatic parallelization for systems

---

OpenSCAD is a free software application for creating solid 3D CAD (computer-aided design) objects.

---

OpenSCAD is a software for creating solid 3D CAD objects.

---

---

A freeware software for setting up 3D materials for use in Clip Studio Paint.

---

Prepare files for printing with Raise3D's unique 3D slicer software

---

A free lightweight 8-bit voxel editor and interactive path tracing renderer.

---

Chocolatey Client application used to connect to virtual desktops from Windows desktop computers.

---

Chocolatey Server application used to enable connection to a Widnows virtual desktops from Windows, MacOS and Linux

---

Pronterface is a ui to control a 3d-printer. Pronterface is part of the printrun suite.

---

Bambu Studio is an open-source, cutting-edge, feature-rich slicing software. It contains project-based workflows, systematically optimized... Keep Reading

---

Room Arranger is a 3D room / apartment / floor planner with a simple user interface. Once you get the basics, you can draw whatever you im... Keep Reading

---

Enables you to view blazing 3D content created with Unity directly in your browser, and autoupdates as necessary.

---
Resources
Watch videos, read documentation, and hear Chocolatey success stories from companies you trust.
View Resources
Events
Find past and upcoming webinars, workshops, and conferences. New events have recently been added!
View Events
Courses
Step-by-step guides for all things Chocolatey! Earn badges as you learn through interactive digital courses.
View Courses
---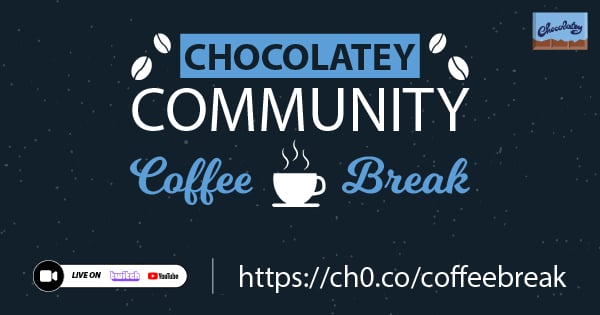 Join the Chocolatey Team on our regular monthly stream where we discuss all things Community, what we do, how you can get involved and answer your Chocolatey questions.
---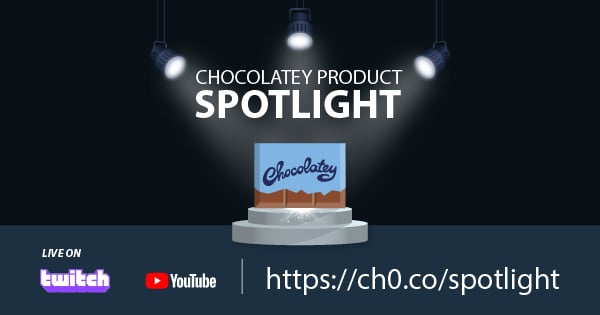 Join the Chocolatey Team on our regular monthly stream where we put a spotlight on the most recent Chocolatey product releases. You'll have a chance to have your questions answered in a live Ask Me Anything format.
---