B
U
I
L
D
E
R
Passing
Failing
Pending
Unknown / Exempted
Community Package Repository Notification
Your use of the packages on this site means you understand they are not supported or guaranteed in any way. Due to the nature of a public repository and unreliability due to distribution rights, these packages should not be used as is for organizational purposes either. Learn more.
Search for "tag:7" Returned 36 Packages
Displaying Results 1 - 30 of 36
---
You can use ExFat7z with 7-Zip to open ExFat disk images

---

---

---

Modern7z is a plugin for the popular 7-Zip archiver with zstd support

---

The 7-Zip derivative intended for the modern Windows experience.

---

---

---

Cross-platform file archiver and file manager utility

---

You can use Asar7z with 7-Zip to open, modify, or create .asar archives

---

MFilter is a filter plugin for the popular 7-Zip archiver designed to deliver higher compression ratios to certain multimedia file types

---

he plugin enables 7-Zip to display the hash values produced by additional hashing algorithms like MD5

---

Smart7z provides flexible settings when packing files into a .7z archive

---

You can u Grit7z with 7-Zip to open, modify, or create .PAK archives, which are used in Chrome or Chromium-based browsers.

---

WavPack7z is a plugin for the popular 7-Zip archiver. It allows you to pack uncompressed PCM audio data using the highly efficient WavPack... Keep Reading

---

7-Zip with Iso7z can quickly extract files from a disc image without mounting it

---

You can use Forensic7z to open and browse disk images created by specialized software for forensic analysis, such as Encase or FTK Imager

---

You can use Lzip7z to open, modify, or create .lz archives that are widely used on Unix-like systems.

---

7-Zip with Thumbs7z can open Windows thumbnail cache files and extract individual thumbnails from them

---

7+ Taskbar Tweaker allows you to configure various aspects of the Windows taskbar.

---

No more patching headaches

---

A simple, yet versatile comic book library and reader."

---

Decompress and extract files from installers or archives

---

Easy 7-Zip is an easy-to-use version of 7-Zip.

---

eDecoder is a plugin for the popular archiver 7-Zip. It enables 7-Zip to handle many different types of mailboxes

---

Merge7zInstaller is a stand-alone installer for 7-Zip integration.

---

Bandizip: All-inclusive compression/decompression/browsing/editing Archiver

---

Microsoft Windows Software Development Kit (SDK) for Windows 7 and .NET Framework 4

---

PeaZip is a free cross-platform file archiver.

---

PeaZip is a free cross-platform file archiver.

---

Chatterino is a chat client for Twitch.tv

---
Resources
Watch videos, read documentation, and hear Chocolatey success stories from companies you trust.
View Resources
Events
Find past and upcoming webinars, workshops, and conferences. New events have recently been added!
View Events
Courses
Step-by-step guides for all things Chocolatey! Earn badges as you learn through interactive digital courses.
View Courses
---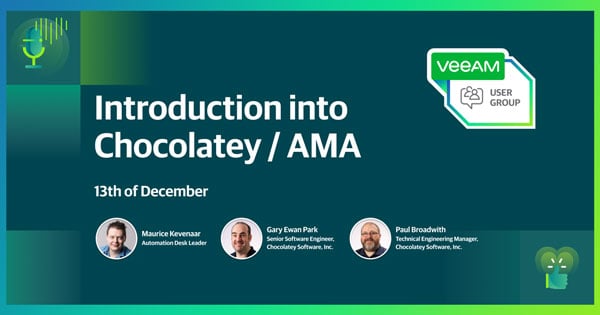 Join Gary, Paul, and Maurice as they introduce and demonstrate how to use Chocolatey! Questions will be answered live in an Ask Me Anything format.
Register Now
---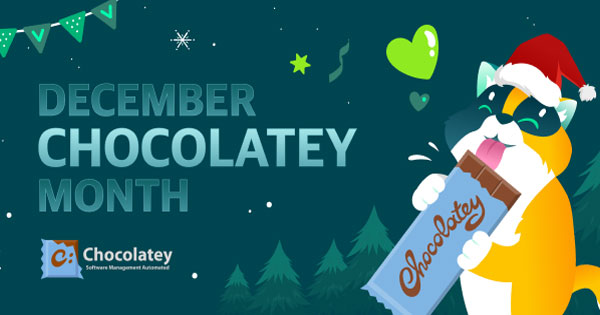 December 2022
Join Veeam and Chocolatey in the month of December in the Automation Desk group to answer questions, gain points, and win prizes.
Register Now
---