B
U
I
L
D
E
R
Passing
Failing
Pending
Unknown / Exempted
Community Package Repository Notification
Your use of the packages on this site means you understand they are not supported or guaranteed in any way. Due to the nature of a public repository and unreliability due to distribution rights, these packages should not be used as is for organizational purposes either. Learn more.
Search for "tag:Browser" Returned 112 Packages
Displaying Results 1 - 30 of 112
---
Project aiming to recreate classic Opera (12.x) UI using Qt5.

---

4,746 Downloads

Unknown Status

Installs GoogleChrome, Opera, Firefox, Safari

---

Google Chrome Dev is released once or twice a week and is generally several major release ahead of the stable channel.

---

Redfox2in1 is an Mozilla Firefox fork with GOST cryptography

---

Chromium (stable version) is an open source web browser

---

Redfox is an Mozilla Firefox fork with GOST cryptography

---

Browser Homepages (Config) let's you change all your browser homepages to a new homepage all at once.

---

One app to rule them all. Station is the first smart browser for busy people. A single place for all of your web applications.

---

CryptoPro Fox is a web browser based on Mozilla FireFox, with support of encrypted connections (Transport Layer Security, TLS) using GOST ... Keep Reading

---

5,125 Downloads

Unknown Status

ELinks is an advanced and well-established feature-rich text mode web (HTTP/FTP/..) browser. ELinks can render both frames and tables, is ... Keep Reading

---

Huggle is an anti-vandalism tool for use on MediaWiki based projects.

---

Dart Editor is an open-source tool for editing, debugging, and running Dart applications.

---

11,916 Downloads

Unknown Status

Sundance is a browser without a conservative interface.

---

a browser for majsoul web

---

SnmpB is an SNMP MIB browser written in QT. It supports SNMPv1, SNMPv2c & SNMPv3. SnmpB can browse/edit/load/add MIB files and can query S... Keep Reading

---

Оберегает настройки ваших браузеров. (Protects your browser settings.)

---

Enables you to view blazing 3D content created with Unity directly in your browser, and autoupdates as necessary.

---

KeePass plugin to expose credentials securely to a browser using Native Messaging

---

---

Browser Select is a utility to dynamically select the browser you want instead of just having one default for all links.

---

Plugin for configuring browser for digital signature generation on Fintender.ru

---

View the Flash cookies (Local Shared Object /.sol files) stored in your computer

---

Windows Internet Explorer 9 lets your websites shine and perform just like native applications on your PC.

---

A fork of Mozilla Firefox

---

View the cache files of Firefox/Mozilla browsers

---

---

PhantomJS – Headless WebKit

---

Multi-monitor Kiosk-mode Browser Launcher

---

View Facebook images stored in the cache of your Web browser

---

A XUL-based web-browser demonstrating the Unified XUL Platform (UXP).

---
Resources
Watch videos, read documentation, and hear Chocolatey success stories from companies you trust.
View Resources
Events
Find past and upcoming webinars, workshops, and conferences. New events have recently been added!
View Events
Courses
Step-by-step guides for all things Chocolatey! Earn badges as you learn through interactive digital courses.
View Courses
---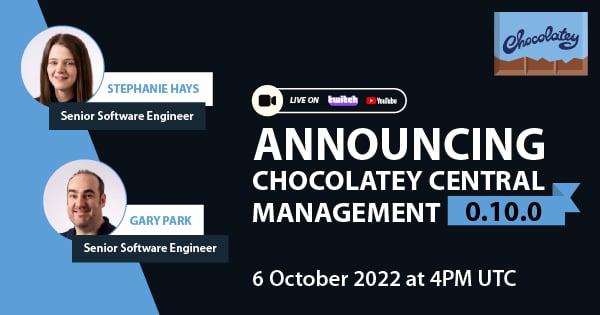 We recently released our largest update to Chocolatey Central Management so far. Join Gary to find out more about Chocolatey Central Management and the new features and fixes we've added to this release..
---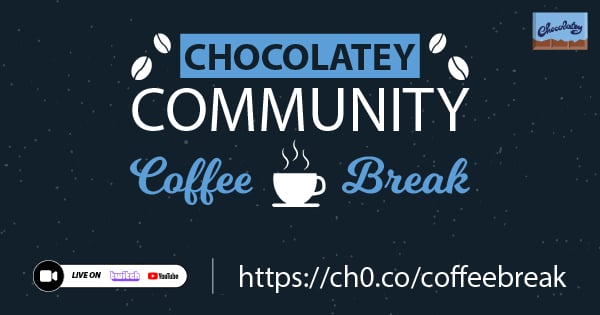 Join the Chocolatey Team on our regular monthly stream where we discuss all things Community, what we do, how you can get involved and answer your Chocolatey questions.
---