Community Package Repository Notification
Your use of the packages on this site means you understand they are not supported or guaranteed in any way. Due to the nature of a public repository and unreliability due to distribution rights, these packages should not be used as is for organizational purposes either. Learn more.
Search for "tag:Cryptography" Returned 21 Packages
Displaying Results 1 - 21 of 21
---
Passing
Failing
Pending
Unknown / Exempted
1,244 Downloads

Unknown Status

SSL encryption wrapper

---

LISSI-CSP enables usage of GOST encryption algoritms in Windows cryptographic APIs

---

Fox-XCA is a version of XCA with GOST ciphers support

---

«SignMaker» is a crossplatform software package intened for secure documents exchange

---

RedfoxMail is an Mozilla Thunderbird fork with GOST cryptography

---

cpfixit utility intended for repairing corrupted security settings of CryptoPro registry trees

---

Find AES keys using key schedules

---

Portable client and server for the Tor network

---

Portable client and server for the Tor network

---

Cryptool 1 is an open-source cryptography and cryptanalysis application.

---

---

Encryption Software for encrypt any local or remote file in complete protection

---

The CPDK contains documentation and code to help you develop cryptographic providers.

---

cspclean utility intended for cleanup undeleted CryptoPro products

---

stunnel-msspi brings a native support of operating system certificates and private keys in operating systems which supports SSPI

---

X Certificate and Key management is an interface for managing asymetric keys like RSA or DSA. It is intended as a small CA for creation an... Keep Reading

---

Add TLS encryption functionality to existing clients and servers without code changes

---

Fast, modern, secure VPN Tunnel.

---

Carbon is a PowerShell module for automating the configuration of Windows 7, 8, 2008, and 2012, Windows services, applications, and websit... Keep Reading

---

---

---
Resources
Watch videos, read documentation, and hear Chocolatey success stories from companies you trust.
View Resources
Events
Find past and upcoming webinars, workshops, and conferences. New events have recently been added!
View Events
Courses
Step-by-step guides for all things Chocolatey! Earn badges as you learn through interactive digital courses.
View Courses
---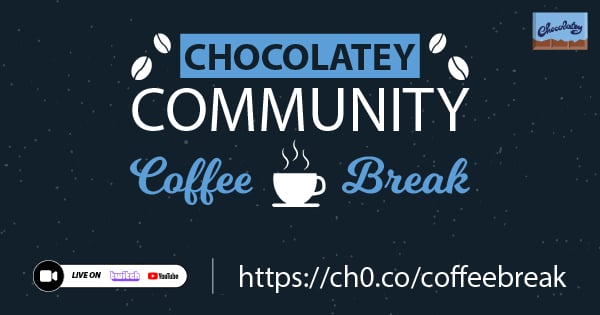 Join the Chocolatey Team on our regular monthly stream where we discuss all things Community, what we do, how you can get involved and answer your Chocolatey questions.
---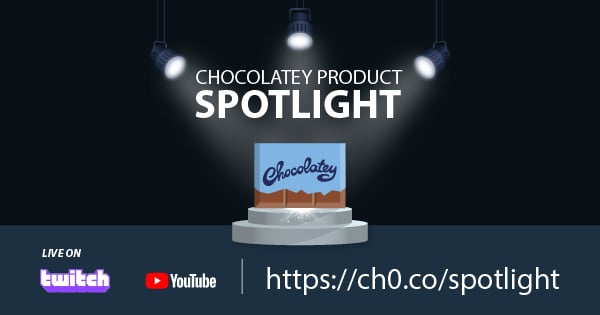 Join the Chocolatey Team on our regular monthly stream where we put a spotlight on the most recent Chocolatey product releases. You'll have a chance to have your questions answered in a live Ask Me Anything format.
---