B
U
I
L
D
E
R
Passing
Failing
Pending
Unknown / Exempted
Community Package Repository Notification
Your use of the packages on this site means you understand they are not supported or guaranteed in any way. Due to the nature of a public repository and unreliability due to distribution rights, these packages should not be used as is for organizational purposes either. Learn more.
Search for "tag:Toolkit" Returned 15 Packages
Displaying Results 1 - 15 of 15
---
2,082 Downloads

Unknown Status

A set of development tools for .NET developers.

---

1,642 Downloads

Unknown Status

This toolkit makes binding content controls to XML data in your Word document as easy as a drag and drop. This is a stand-alone, light-w... Keep Reading

---

Allows developers to incorporate VB.NET WinForms into their VB6 applications.

---

---

A cross-platform, efficient and practical CSV/TSV toolkit.

---

PyMca X-ray Fluorescence Toolkit

---

PDFtk is a toolkit for manipulating PDF documents.

---

---

Graphical User Interface Toolkit for mono and .Net

---

rtmpdump is a toolkit for RTMP streams. All forms of RTMP are supported, including rtmp://, rtmpt://, rtmpe://, rtmpte://, and rtmps://.

---

7,354 Downloads

Unknown Status

NEWT is a software-based emulator that can emulate the behavior of both wired and wireless networks using a reliable physical link, such a... Keep Reading

---

A set of general development tools.

---

Readiness Toolkit for Office

---

The Windows® Performance Toolkit consists of two independent tools: Windows® Performance Recorder (WPR) and Windows® Performance Analyzer ... Keep Reading

---

4,169 Downloads

Unknown Status

My preferred set of apps for my development machines.

---
Resources
Watch videos, read documentation, and hear Chocolatey success stories from companies you trust.
View Resources
Events
Find past and upcoming webinars, workshops, and conferences. New events have recently been added!
View Events
Courses
Step-by-step guides for all things Chocolatey! Earn badges as you learn through interactive digital courses.
View Courses
---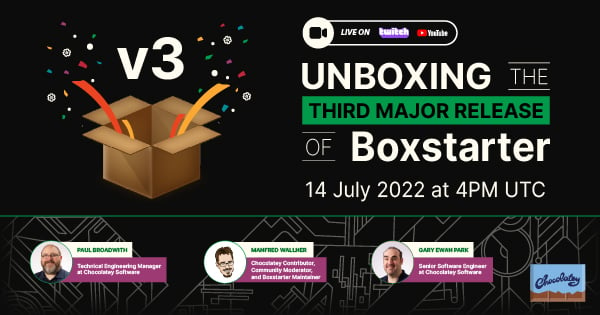 Boxstarter version 3.0 marks the beginning of a new era of Boxstarter and Chocolatey. Join Gary, Paul, and Manfred as they unbox the best features of Boxstarter live.
---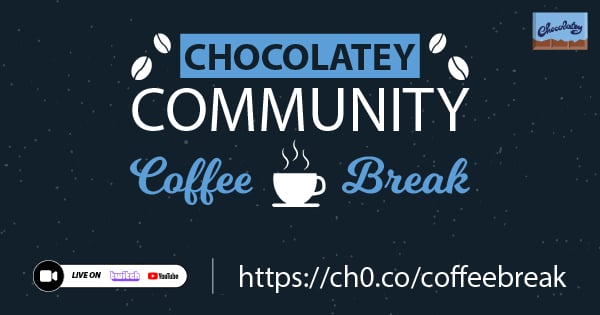 The Chocolatey Community is close to the hearts of the Chocolatey Team. Join us on Discord and meet the Chocolatey Team, find out more about the Chocolatey Community, what we do, and how you can get involved.
---