Community Package Repository Notification
Your use of the packages on this site means you understand they are not supported or guaranteed in any way. Due to the nature of a public repository and unreliability due to distribution rights, these packages should not be used as is for organizational purposes either. Learn more.
Search for "tag:commandline" Returned 72 Packages
Displaying Results 31 - 60 of 72
---
Passing
Failing
Pending
Unknown / Exempted
A cross-platform command-line tool for executing jobs in parallel.

---

A Password Recovery Tool for PDF-files.

---

Undark - a SQLite recovery tool for deleted data or corrupt database.

---

Command line utility to display date/time.

---

A cross-platform command-line tool for summarizing size of directories and files in directories.

---

A Spotify client for the terminal written in Rust.

---

Command line Dropbox uploader for Windows

---

SPIN is a state-of-the-art open-source software verification tool.

---

nuXmv is a new symbolic model checker for the analysis of synchronous finite-state and infinite-state systems.

---

PDFtk is a toolkit for manipulating PDF documents.

---

ddcpuid is a x86 processor information tool.

---

NYAGOS is the commandline-shell written with the Programming Language GO and Lua.

---

cheat allows you to create and view interactive cheatsheets on the commandline.

---

A minimal, fast alternative to `du -sh`.

---

A terminal based Matrix client written in Go.

---

A cross-platform command-line tool for safely batch renaming files/directories via regular expression.

---

hexyl is a simple hex viewer for the terminal. It uses a colored output to distinguish different categories of bytes.

---

SACAD is a multi platform command line tool to download album covers without manual intervention.

---

ddh is a generic hasher that comes with more features than built-in OS utilities.

---

Comic-dl is a command line tool to search and download Comics and Manga easily.

---

Command-line tools to generate reports from Active Directory (AD).

---

---

`insect` is a high precision scientific calculator with full support for physical units.

---

File is a command-line tool that tells you in words what kind of data a file contains.

---

CLI for creating custom apps on Domo's App Platform

---

Z3 is a theorem prover from Microsoft Research.

---

---

Stitches multiple logs together, interweaving entries to make them chronological

---

Terminal user interface for SSH.

---

GLPK is intended for solving large-scale linear programming (LP), mixed integer programming (MIP), and other related problems.

---
Resources
Watch videos, read documentation, and hear Chocolatey success stories from companies you trust.
View Resources
Events
Find past and upcoming webinars, workshops, and conferences. New events have recently been added!
View Events
Courses
Step-by-step guides for all things Chocolatey! Earn badges as you learn through interactive digital courses.
View Courses
---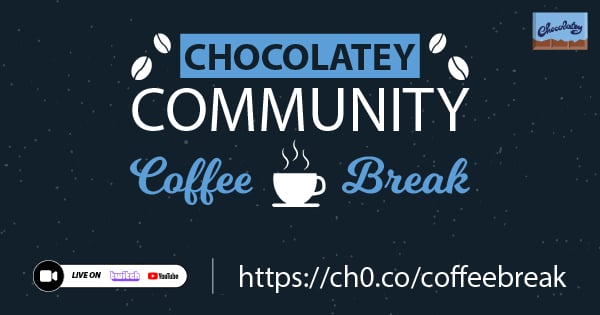 Join the Chocolatey Team on our regular monthly stream where we discuss all things Community, what we do, how you can get involved and answer your Chocolatey questions.
---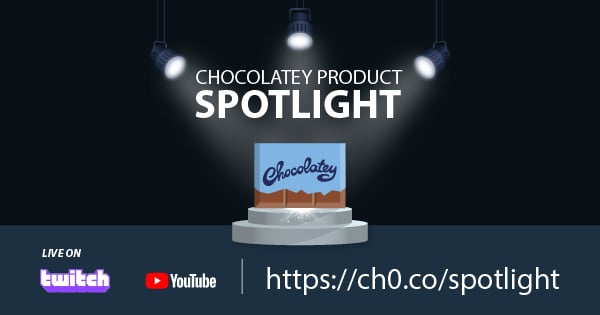 Join the Chocolatey Team on our regular monthly stream where we put a spotlight on the most recent Chocolatey product releases. You'll have a chance to have your questions answered in a live Ask Me Anything format.
---