B
U
I
L
D
E
R
Passing
Failing
Pending
Unknown / Exempted
Community Package Repository Notification
Your use of the packages on this site means you understand they are not supported or guaranteed in any way. Due to the nature of a public repository and unreliability due to distribution rights, these packages should not be used as is for organizational purposes either. Learn more.
Search for "tag:compression" Returned 31 Packages
Displaying Results 1 - 30 of 31
---
---

---

---

Virtual Engine Zip Archive compression PowerShell cmdlets.

---

Color quantizer is a simple-to-use software application that provides a friendly environment and intuitive options for adjusting all color... Keep Reading

---

---

Hybrid lossless audio compression

---

---

Guetzli is a JPEG encoder that aims for excellent compression density at high visual quality. Guetzli-generated images are typically 20-30... Keep Reading

---

Lzip is a lossless data compressor with a user interface similar to the one of gzip or bzip2

---

A PNG image optimization tool

---

---

A friendly user interface to Windows 10 filesystem compression

---

Precisely compress, resize, and convert images.

---

Uses FileOptimizerFull to compress/otpimize Images

---

Precisely compress, resize, and convert images.

---

Precisely compress, resize, and convert images.

---

FileOptimizer is a lossless multi format compressor (for jpeg, png, exe etc..., with an ergonomic GUI, drag and drop system, you can wipe ... Keep Reading

---

Lightweight, fast, simple, yet powerful image optimization

---

The free video codec that's strong in compression and quality. Number one choice of millions worldwide.

---

Compress your pictures up to 90% without visible quality loss.

---

bzip2 is a free and open-source file compression program

---

OptiPNG is a PNG optimizer that recompresses image files to a smaller size, without losing any information.

---

A PNG image optimization tool

---

libjpeg-turbo is a derivative of libjpeg that uses SIMD instructions (MMX, SSE2, NEON) to accelerate baseline JPEG compression and decompr... Keep Reading

---

Carbon is a PowerShell module for automating the configuration of Windows 7, 8, 2008, and 2012, Windows services, applications, and websit... Keep Reading

---

Free, portable, extendable, high-performance executable packer for several executable formats

---

list, test and extract compressed files in a ZIP archive

---

package and compress (archive) files

---

A powerful archive manager

---
Resources
Watch videos, read documentation, and hear Chocolatey success stories from companies you trust.
View Resources
Events
Find past and upcoming webinars, workshops, and conferences. New events have recently been added!
View Events
Courses
Step-by-step guides for all things Chocolatey! Earn badges as you learn through interactive digital courses.
View Courses
---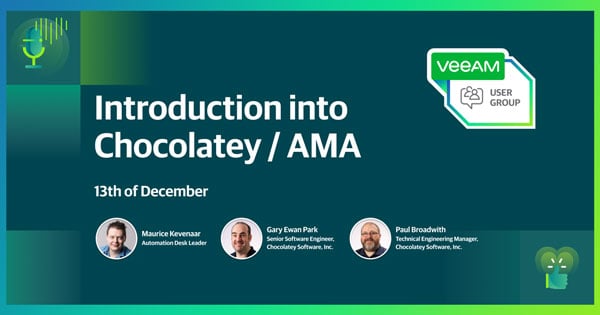 Join Gary, Paul, and Maurice as they introduce and demonstrate how to use Chocolatey! Questions will be answered live in an Ask Me Anything format.
Register Now
---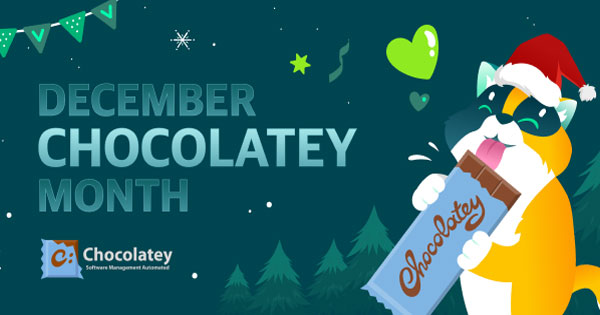 December 2022
Join Veeam and Chocolatey in the month of December in the Automation Desk group to answer questions, gain points, and win prizes.
Register Now
---