Community Package Repository Notification
Your use of the packages on this site means you understand they are not supported or guaranteed in any way. Due to the nature of a public repository and unreliability due to distribution rights, these packages should not be used as is for organizational purposes either. Learn more.
Search for "tag:dock" Returned 67 Packages
Displaying Results 1 - 30 of 67
---
Passing
Failing
Pending
Unknown / Exempted
boot2docker is a lightweight Linux distribution based on Tiny Core Linux made specifically to run Docker containers

---

Service to forward file system events to docker containers

---

VMWare Workstation driver for Docker Machine

---

VMWare Workstation driver for Docker Machine

---

Repository to manage software components required for development, deployment, and provisioning

---

A tool for developers to create cloud-native applications on Kubernetes.

---

Top-like interface for container metrics

---

PowerShell module to manage Docker containers.

---

Rio - Application Deployment Engine for Kubernetes

---

An Application to help Mith Multitasking on one Monitor, on multiple Monitors, and Dockingstations. Also assists in finding the mouse curs... Keep Reading

---

A build automation tool for Docker applications

---

Generate an OCI compliant image based off app source.

---

Highly configurable prompt builder for Bash, ZSH and PowerShell written in Go.

---

Define and inspect multi-arch Docker images.

---

Adds dock to Windows Start screen

---

Build automation for the container era

---

Rancher Command Line Interface

---

Package Unreal Engine into a single file, then project it into the Windows filesystem for faster & smaller Unreal Engine installations.

---

---

docker-machine-sakuracloud

---

k0s - Zero Friction Kubernetes

---

kapp is a simple deployment tool focused on the concept of "Kubernetes application" — a set of resources with the same label.

---

YAML templating tool that works on YAML structure instead of text.

---

kbld seamlessly incorporates image building and image pushing into your development and deployment workflows .

---

k0sctl - A command-line management tool for k0s

---

---

jib is a general-purpose command-line utility for building Docker or OCI container images from file system.

---

A Simple and Comprehensive Vulnerability Scanner for Containers, Suitable for CI

---

Kubernetes for Prod, Tilt for Dev

---

A generic framework written in C# for making IRC Bots.

---
Resources
Watch videos, read documentation, and hear Chocolatey success stories from companies you trust.
View Resources
Events
Find past and upcoming webinars, workshops, and conferences. New events have recently been added!
View Events
Courses
Step-by-step guides for all things Chocolatey! Earn badges as you learn through interactive digital courses.
View Courses
---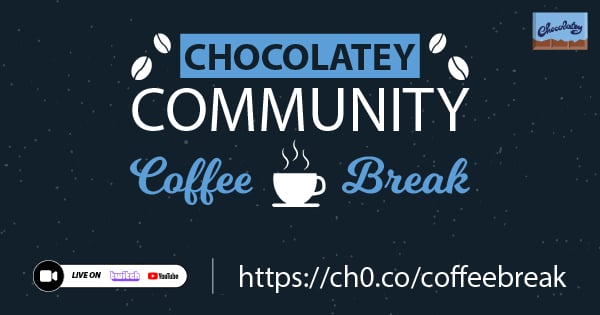 Join the Chocolatey Team on our regular monthly stream where we discuss all things Community, what we do, how you can get involved and answer your Chocolatey questions.
---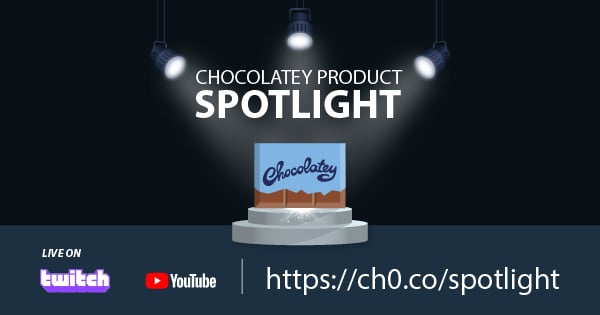 Join the Chocolatey Team on our regular monthly stream where we put a spotlight on the most recent Chocolatey product releases. You'll have a chance to have your questions answered in a live Ask Me Anything format.
---