Community Package Repository Notification
Your use of the packages on this site means you understand they are not supported or guaranteed in any way. Due to the nature of a public repository and unreliability due to distribution rights, these packages should not be used as is for organizational purposes either. Learn more.
Search for "tag:encryption" Returned 47 Packages
Displaying Results 1 - 30 of 47
---
Passing
Failing
Pending
Unknown / Exempted
Command line application for creating CSP requests, encrypting and decrypting files, signing files using public key cryptography, creating... Keep Reading

---

2,334 Downloads

Unknown Status

gpg4usb is a very easy to use portable-application, which combines a simple text-editor with a GnuPG-frontend to write, encrypt and decryp... Keep Reading

---

4,416 Downloads

Unknown Status

Deprecated. Language files for KeePass 1.x.

---

Free steganography solution

---

Free steganography solution

---

Enables KeePass to encrypt databases using the Twofish cipher

---

Free, open-source, cross-platform, disk encryption software

---

View information for encrypted files

---

Zero-knowledge, cloud-based e-wallet / password manager powered by Crypton

---

Open source steganography solution

---

Our Boxcryptor 1.x versions are now "Boxcryptor Classic"!

---

KeePass 2 plugin to encrypt databases using the GOST cipher

---

unicreds is a CLI which manages secrets in AWS using DynamoDB and KMS. https://github.com/Versent/unicreds

---

P2P communications protocol used to send encrypted messages to another person or to many subscribers

---

A small command-line utility for encrypting/decrypting arbitrary files using Rijndael method

---

A tool for encrypting files

---

With EncFS MP, you can store your data in an encrypted folder

---

Cryptool 1 is an open-source cryptography and cryptanalysis application.

---

Encryption Software for encrypt any local or remote file in complete protection

---

Tinc is a Virtual Private Network (VPN) daemon.

---

Smimesign is an S/MIME signing utility that is compatible with Git.

---

GNU Privacy Guard suite of programs for encryption and digital signatures

---

Wickr is a free end-to-end encrypted text, video, picture and voice messenger with full sender control.

---

Windows port of EncFS which provides an encrypted virtual filesystem

---

Boxcryptor is an easy-to-use encryption software optimized for the cloud.

---

A command line interface to KeePass database files.

---

Filesystem in userspace (FUSE) with transparent authenticated encryption.

---

Crypto Notepad allows you to create secure notes using AES algorithms.

---

A simple, modern, and secure encryption and signing tool that aims to be a better version of age and Minisign.

---

Cross-platform backup tool for Windows, macOS & Linux with fast, incremental backups, client-side end-to-end encryption, compression and d... Keep Reading

---
Resources
Watch videos, read documentation, and hear Chocolatey success stories from companies you trust.
View Resources
Events
Find past and upcoming webinars, workshops, and conferences. New events have recently been added!
View Events
Courses
Step-by-step guides for all things Chocolatey! Earn badges as you learn through interactive digital courses.
View Courses
---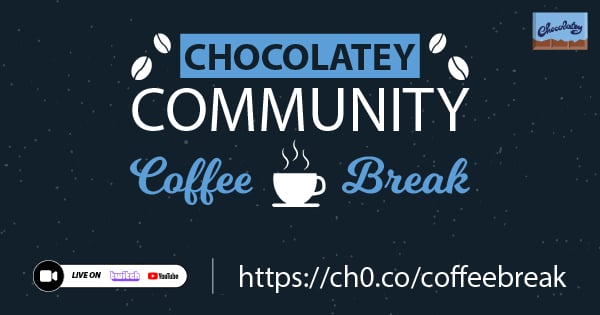 Join the Chocolatey Team on our regular monthly stream where we discuss all things Community, what we do, how you can get involved and answer your Chocolatey questions.
---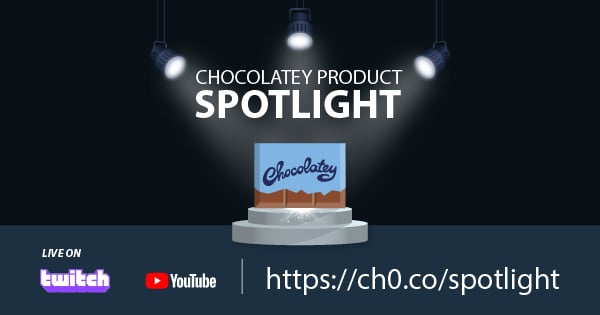 Join the Chocolatey Team on our regular monthly stream where we put a spotlight on the most recent Chocolatey product releases. You'll have a chance to have your questions answered in a live Ask Me Anything format.
---