Community Package Repository Notification
Your use of the packages on this site means you understand they are not supported or guaranteed in any way. Due to the nature of a public repository and unreliability due to distribution rights, these packages should not be used as is for organizational purposes either. Learn more.
Search for "tag:for" Returned 109 Packages
Displaying Results 1 - 30 of 109
---
Passing
Failing
Pending
Unknown / Exempted
1,772 Downloads

Unknown Status

Small, simple program to forward the connections to other hosts/ports. Useful if you have a Web server/FTP server or similar behind a rout... Keep Reading

---

Tcptunnel is a simple TCP port forwarder. This tool listens to a local TCP port and all the received data is sent to a remote host.

---

---

---

3,258 Downloads

Unknown Status

PureText+ adds a new Windows hot-key (default is WINDOWS+V) that allows you to paste text to any application without formatting.

---

---

Convert HTML to text (Freeware)

---

The Skype Utility Project adds useful functionality the Skype developers were too lazy to implement.

---

Network Forensic Extendable Analysis Tool

---

ASN.1 Editor is a tool that allows you to display, edit, format and convert ASN.1-encoded data.

---

Tool to find metadata and hidden information in documents

---

Integrate Beyond Compare as the default file comparison tool

---

The EditorConfig project defines a simple file format for configuring common text-editor options such as indentation sizes.

---

Will erase, Low-Level Format and re-certify a SATA, IDE or SCSI hard disk drive with any size of up to 281 474 976 710 655 bytes.

---

HP USB Disk Storage Format Tool utility will format any USB flash drive, with your choice of FAT, FAT32, or NTFS partition types

---

Free software to link your device to Fitbit. Once you've set up, you can sync your data

---

TBox - tool to make developer's life easier.

---

Boxstarter spec to create baseline windows development machine

---

1,898 Downloads

Unknown Status

Windows force kill util

---

XmlFormatter - Format Xml Documents.

---

Classified ads is an internet messaging system designed to persist

---

The Sleuth Kit® is a collection of command line tools and a C library that allows you to analyze disk images and recover files from them. ... Keep Reading

---

Fast, multi-threaded file hashing utility

---

Timeline Explorer allows for viewing a wide range of CSV files such as plaso/log2timeline and fls/mactime generated timelines. It can also... Keep Reading

---

TimeApp displays the current and UTC times with millisecond precision

---

ShellBags Explorer allows for visually viewing and interacting with shell bags found in usrclass.dat and ntuser.dat Registry hives

---

Registry Explorer is a Windows Registry analysis tool with a ton of functionality not found anywhere else

---

---

lnk (Windows shortcut) parser

---

GUI jumplist parser with Windows 10 support

---
Resources
Watch videos, read documentation, and hear Chocolatey success stories from companies you trust.
View Resources
Events
Find past and upcoming webinars, workshops, and conferences. New events have recently been added!
View Events
Courses
Step-by-step guides for all things Chocolatey! Earn badges as you learn through interactive digital courses.
View Courses
---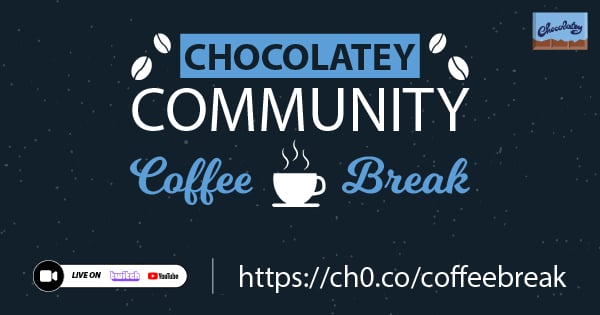 Join the Chocolatey Team on our regular monthly stream where we discuss all things Community, what we do, how you can get involved and answer your Chocolatey questions.
---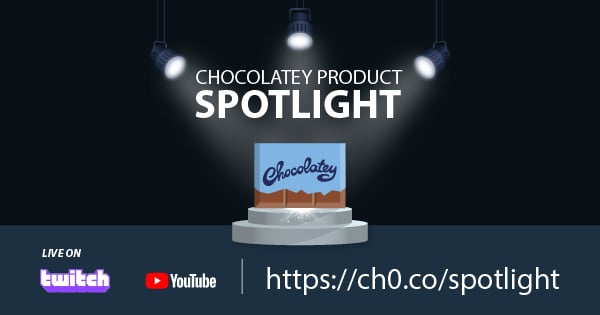 Join the Chocolatey Team on our regular monthly stream where we put a spotlight on the most recent Chocolatey product releases. You'll have a chance to have your questions answered in a live Ask Me Anything format.
---