Community Package Repository Notification
Your use of the packages on this site means you understand they are not supported or guaranteed in any way. Due to the nature of a public repository and unreliability due to distribution rights, these packages should not be used as is for organizational purposes either. Learn more.
Search for "tag:gui" Returned 103 Packages
Displaying Results 1 - 30 of 103
---
Passing
Failing
Pending
Unknown / Exempted
Adds vertical lines at each indent level.

---

Simple GUI for create package nupkg

---

View Facebook images stored in the cache of your Web browser

---

A very simple GUI wrapper for youtube-dl (http://rg3.github.io/youtube-dl/download.html) Python script.

---

Cross-platform widget toolkit for creating graphical user interfaces

---

---

Edit PATH environment on Windows conveniently

---

Utility to monitor your hard drive(s) and SSD(s) health

---

GitAhead is a graphical Git client designed to help you understand and manage your source code history

---

Simple conversion of almost any video to MP4, WebM (vp8), Ogg Theora, or presets for mobile devices

---

Netstat Viewer is a handy GUI replacement for the command line application "netstat".

---

Displays who has what access to directories, files and Registry keys on your systems

---

Control the Cache Manager's working set size

---

A simple GUI to help you with common certificate related tasks

---

Monitor serial and parallel port activity

---

Scan file shares on your network and view their security settings to close security holes

---

An LDAP real-time monitoring tool aimed at troubleshooting Active Directory clients

---

TikZiT is a super simple GUI editor for graphs and string diagrams.

---

View GDI handles/resources list and detect GDI leaks

---

Retrieve IP Address Information from WHOIS servers

---

Retrieve IP Address Information from WHOIS servers

---

Retrieve IP Address Information from WHOIS servers

---

View LSA secrets stored on your computer

---

View essential information about your monitor

---

View last used folder explorer settings

---

A multi platform Twitch.tv browser for Livestreamer

---

---

BGPKiller is an ad killer (or blocker) for your Avira Antivir antivirus.

---

Graphical User Interface Toolkit for mono and .Net

---

A Java GUI utility to rename TV episodes from TV listings

---
Resources
Watch videos, read documentation, and hear Chocolatey success stories from companies you trust.
View Resources
Events
Find past and upcoming webinars, workshops, and conferences. New events have recently been added!
View Events
Courses
Step-by-step guides for all things Chocolatey! Earn badges as you learn through interactive digital courses.
View Courses
---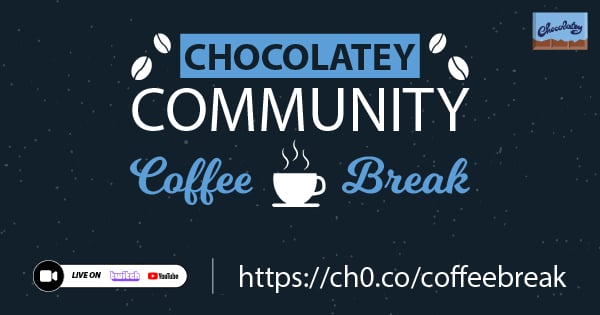 Join the Chocolatey Team on our regular monthly stream where we discuss all things Community, what we do, how you can get involved and answer your Chocolatey questions.
---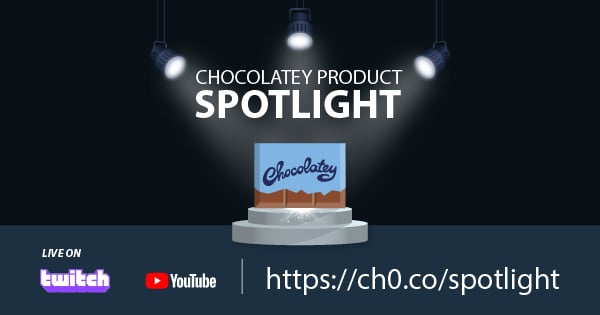 Join the Chocolatey Team on our regular monthly stream where we put a spotlight on the most recent Chocolatey product releases. You'll have a chance to have your questions answered in a live Ask Me Anything format.
---