B
U
I
L
D
E
R
Passing
Failing
Pending
Unknown / Exempted
Community Package Repository Notification
Your use of the packages on this site means you understand they are not supported or guaranteed in any way. Due to the nature of a public repository and unreliability due to distribution rights, these packages should not be used as is for organizational purposes either. Learn more.
Search for "tag:log" Returned 126 Packages
Displaying Results 1 - 30 of 126
---
2,353 Downloads

Unknown Status

Hulu Desktop is a lean-back viewing experience for your personal computer.

---

---

Lets you customize functions on Logicool gaming mice, keyboards, headsets, and select wheels.

---

2,123 Downloads

Unknown Status

MailboxLogParser works with Exchange ActiveSync mailbox logs to help identify issues.

---

6,812 Downloads

Unknown Status

Log Parser Studio is a utility that allows you to search through and create reports from your IIS, Event, EXADB and others types of logs. ... Keep Reading

---

Capture photos and videos, upload to Facebook with one-click, adjust camera settings, and more.

---

The LogicCards Chrome extension provides dynamic notifications for the LogicNow platform

---

---

List of all event log sources installed on your system

---

Skype Logs Reader/Viewer (.dbb and main.db files)

---

---

Turn your development board into a logic analyzer!

---

Configure actions to run when a computer has been left idle.

---

LogMeIn Rescue Technician Console Desktop App

---

Self hosted installer for exceptionless.

---

---

Syslog Server for Windows with a graphical user interface

---

Logstalgia is a website traffic visualization that replays or streams web-server access logs as a pong-like battle between the web server ... Keep Reading

---

This is the companion app for the Logitech Spotlight presentation device.

---

Moose is an advanced Windows frontend client for controlling and providing information about units connected to Logitech's Squeezebox Serv... Keep Reading

---

A software implementation of the Squeezebox.

---

Ever have a performance problem, but don't know what performance counters to collect or how to analyze them? The PAL (Performance Analysis... Keep Reading

---

Log connected/disconnect devices on your network

---

Creates a log of Bluetooth devices activity around you

---

TextFilter is a GUI utility designed to make filtering text files more efficient by using either strings or regex patterns.

---

Log-file viewer for nLog and log4net

---

---

ActiveExit is a system utility that can automatically log off users from their accounts after a period of inactivity.

---

Show users logged on to a system

---

Log2Console - A Generic Log Viewer for Log4Net, NLog etc

---
Resources
Watch videos, read documentation, and hear Chocolatey success stories from companies you trust.
View Resources
Events
Find past and upcoming webinars, workshops, and conferences. New events have recently been added!
View Events
Courses
Step-by-step guides for all things Chocolatey! Earn badges as you learn through interactive digital courses.
View Courses
---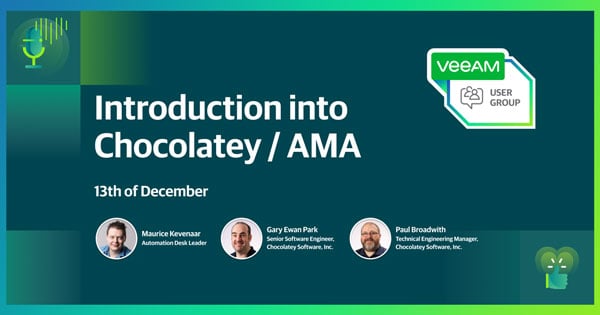 Join Gary, Paul, and Maurice as they introduce and demonstrate how to use Chocolatey! Questions will be answered live in an Ask Me Anything format.
Register Now
---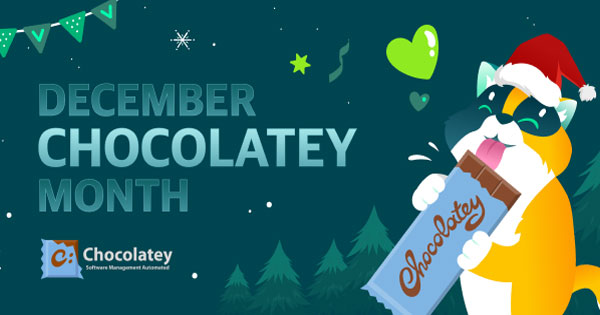 December 2022
Join Veeam and Chocolatey in the month of December in the Automation Desk group to answer questions, gain points, and win prizes.
Register Now
---