Community Package Repository Notification
Your use of the packages on this site means you understand they are not supported or guaranteed in any way. Due to the nature of a public repository and unreliability due to distribution rights, these packages should not be used as is for organizational purposes either. Learn more.
Search for "tag:soft" Returned 73 Packages
Displaying Results 1 - 30 of 73
---
Passing
Failing
Pending
Unknown / Exempted
Real-time communications client using SIP protocol

---

4,948 Downloads

Unknown Status

Software Creations, installs dev tools.

---

Software Creations, installs dev tools using BoxStarter.

---

Stay secure by updating insecure programs on your computer with the Secunia PSI

---

3,849 Downloads

Unknown Status

Helps keep the software on your Windows computer up-to-date.

---

Microsoft Windows Software Development Kit (SDK) for Windows 8

---

PowerShell module to interract with SPDX licences information.

---

Get information about Windows software that stopped responding/freezing (hang)

---

Dramatically simplify and make more reliable all phases of the software creation and deployment lifecycle.

---

---

CloneApp enables easy backup of all your app settings from Windows directories and Registry.

---

A sophisticated software modeler.

---

Picassio is a PowerShell automated provisioning/deployment tool for Windows

---

---

A software implementation of the Squeezebox.

---

Tweakeze is a well-rounded monitoring tool providing you with many useful options for keeping a handle on what goes on with your machine i... Keep Reading

---

Control which folders programs can be run from.

---

OptGeo is a free two-dimensional geometric optics simulation software.

---

Gum_mc is a free uncertainty calculation software

---

Dozzzaqueux is titration simulation software.

---

Manage your LG device from your PC

---

Optimize, Speed up your PC, Clean, Instant speed boost, Virus Cleaner

---

DjVu is a web-centric format and software platform for distributing documents and images.

---

Display the software/camera model of images stored in the cache of your Web browser

---

Run a program with the specified date/time

---

SIW - System Information for Windows

---

Fudge is a PowerShell tool to help manage software packages via Chocolatey for specific development projects. Think NPM and Bower, but for... Keep Reading

---

LISSI-CSP enables usage of GOST encryption algoritms in Windows cryptographic APIs

---

RedfoxMail is an Mozilla Thunderbird fork with GOST cryptography

---

Redfox2in1 is an Mozilla Firefox fork with GOST cryptography

---
Resources
Watch videos, read documentation, and hear Chocolatey success stories from companies you trust.
View Resources
Events
Find past and upcoming webinars, workshops, and conferences. New events have recently been added!
View Events
Courses
Step-by-step guides for all things Chocolatey! Earn badges as you learn through interactive digital courses.
View Courses
---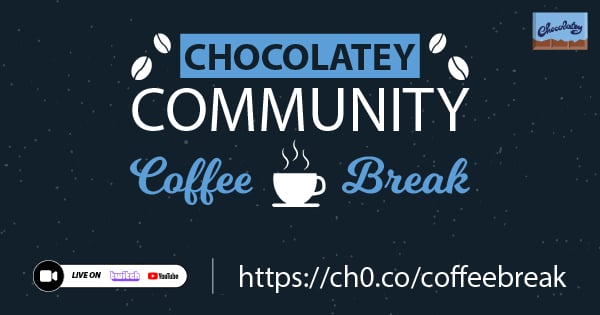 Join the Chocolatey Team on our regular monthly stream where we discuss all things Community, what we do, how you can get involved and answer your Chocolatey questions.
---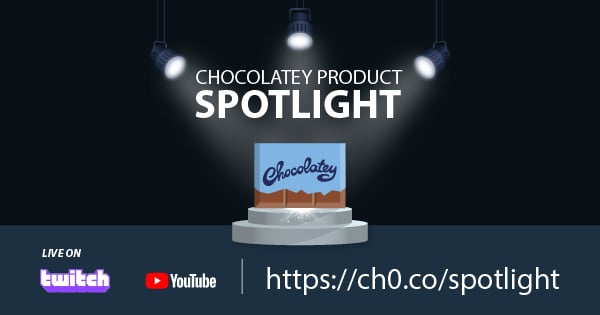 Join the Chocolatey Team on our regular monthly stream where we put a spotlight on the most recent Chocolatey product releases. You'll have a chance to have your questions answered in a live Ask Me Anything format.
---