B
U
I
L
D
E
R
Passing
Failing
Pending
Unknown / Exempted
Community Package Repository Notification
Your use of the packages on this site means you understand they are not supported or guaranteed in any way. Due to the nature of a public repository and unreliability due to distribution rights, these packages should not be used as is for organizational purposes either. Learn more.
Search for "tag:tas" Returned 62 Packages
Displaying Results 1 - 30 of 62
---
Save and easily switch between Windows multi monitor configurations

---

TClock Light kt is a modified version of TClock Light by K.Takata.

---

---

---

3,620 Downloads

Unknown Status

Pvc

---

Empoche combines tasks and time tracking in a unique new way.

---

Provides quick and easy automation by recording-playback.

---

Windows Service for persisting and triggering scheduled web callbacks.

---

Open source desktop project management

---

RocketDock is a smoothly animated, alpha blended application launcher.

---

TaskInfo is a poweful utility that combines and improves features of Task Manager and System Information tools

---

A simple reminder application for desktop and mobile, with synchronized reminders

---

This is small utility that allows you to hide and show the Windows TaskBar panel by pressing user-defined hot key.

---

Kcast lets you view live sport prices for precious metals on your taskbar.

---

Flashing tool for Tasmota

---

---

Simplifi (by Quicken) in a native Windows application that runs on startup and hides to the system tray. Press Ctrl+Alt+I to show the wind... Keep Reading

---

---

Desktop application to manage personal kanban boards

---

lsnes is SNES rerecording emulator based on bsnes core.

---

Simple utility to enable volume control on Windows systems, when your mouse cursor is positioned above the taskbar.

---

Google Messages for Web in a native Windows application that runs on startup and hides to the system tray. Press Ctrl+Alt+M to show the wi... Keep Reading

---

Super Productivity is an advanced todo list app with integrated Timeboxing and time tracking capabilities.

---

ElevenClock: Have a customizable clock on your Windows 11 displays

---

NetLimiter InfoBar is free of charge tool for NetLimiter users, which's purpose is to display most important NetLimiter information direct... Keep Reading

---

Cairo is a customizable, intuitive desktop environment for Windows.

---

A program for tweaking the taskbar of Windows 7, 8 and 10. 7+ Taskbar Tweaker provides many customization options, like disabling grouping... Keep Reading

---

Show TODO, FIXME, etc. comment tags in a tree view.

---

A free, powerful, multi-purpose tool that helps you monitor system resources, debug software and detect malware.

---

View and manage processes, services and more with this TaskMgr alternative

---
Resources
Watch videos, read documentation, and hear Chocolatey success stories from companies you trust.
View Resources
Events
Find past and upcoming webinars, workshops, and conferences. New events have recently been added!
View Events
Courses
Step-by-step guides for all things Chocolatey! Earn badges as you learn through interactive digital courses.
View Courses
---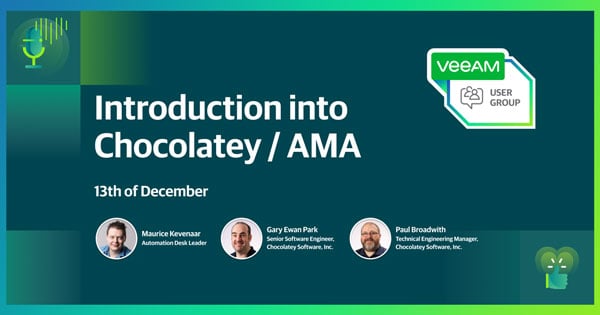 Join Gary, Paul, and Maurice as they introduce and demonstrate how to use Chocolatey! Questions will be answered live in an Ask Me Anything format.
Register Now
---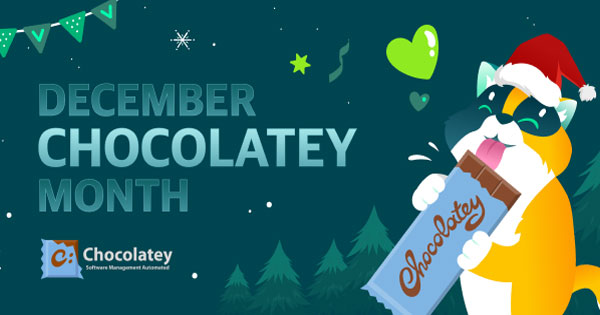 December 2022
Join Veeam and Chocolatey in the month of December in the Automation Desk group to answer questions, gain points, and win prizes.
Register Now
---