Community Package Repository Notification
Your use of the packages on this site means you understand they are not supported or guaranteed in any way. Due to the nature of a public repository and unreliability due to distribution rights, these packages should not be used as is for organizational purposes either. Learn more.
Search for "tag:checksum" Returned 25 Packages
Displaying Results 1 - 25 of 25
---
Passing
Failing
Pending
Unknown / Exempted
1,470 Downloads

Unknown Status

CLI hash (checksum) utility.

---

Calculate multiple hash values for multiple files

---

Fast and handy freeware command line utility for file integrity verification

---

---

Verify the integrity of files

---

Verify the integrity of files

---

Generate MD5 hashes of files (with progress indicator)

---

---

Recursively compute and match cryptographic hashes

---

Freeware, multi-file hash calculator

---

---

Check your files for corruption or display their md5/sha1 hash

---

---

Calculate and save file hashes and checksums

---

Rename multiple files according to a pattern

---

ddh is a generic hasher that comes with more features than built-in OS utilities.

---

Command line file integrity and file deduplication utility

---

File integrity checker uses Alternate Data Streams to store the hashes of your files

---

---

Cross platform checksum utility of 58 hashes

---

Windows tool to quickly create and verify hash checksums.

---

The ultimate TV and Movie Renamer

---

An Explorer extension to calculate file checksums for many hash algorithms.

---

The HashCheck Shell Extension makes it easy for anyone to calculate and verify checksums and hashes from Windows Explorer.

---

checksum - CLI File Checksum Validator (md5/sha1/sha256/sha512)

---
Resources
Watch videos, read documentation, and hear Chocolatey success stories from companies you trust.
View Resources
Events
Find past and upcoming webinars, workshops, and conferences. New events have recently been added!
View Events
Courses
Step-by-step guides for all things Chocolatey! Earn badges as you learn through interactive digital courses.
View Courses
---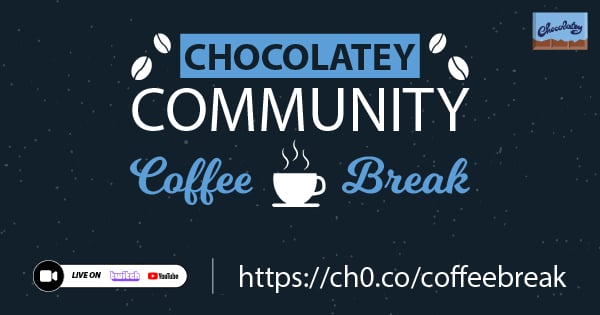 Join the Chocolatey Team on our regular monthly stream where we discuss all things Community, what we do, how you can get involved and answer your Chocolatey questions.
---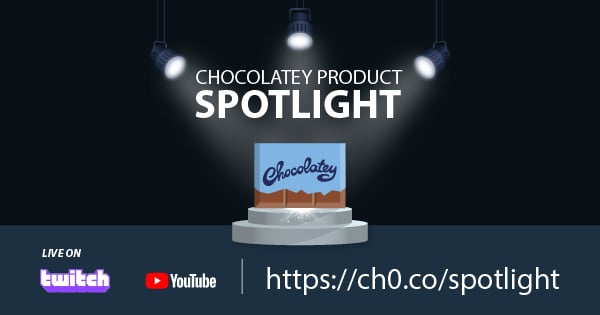 Join the Chocolatey Team on our regular monthly stream where we put a spotlight on the most recent Chocolatey product releases. You'll have a chance to have your questions answered in a live Ask Me Anything format.
---