Community Package Repository Notification
Your use of the packages on this site means you understand they are not supported or guaranteed in any way. Due to the nature of a public repository and unreliability due to distribution rights, these packages should not be used as is for organizational purposes either. Learn more.
Search for "tag:games" Returned 75 Packages
Displaying Results 1 - 30 of 75
---
Passing
Failing
Pending
Unknown / Exempted
---

---

Desktop client for the online multiplayer Tetris clone TETR.IO

---

1,109 Downloads

Unknown Status

widelands

---

999 Downloads

Unknown Status

azpazeta

---

2,937 Downloads

Unknown Status

UTLauncher is a standalone application to join UT4 servers. You will need latest raxxy's UT build to use this though. In the future it is ... Keep Reading

---

---

---

---

LaunchBox was originally built as an attractive frontend to DOSBox, but has since expanded to support both modern PC games and emulated co... Keep Reading

---

Caves of Qud is a far-future roguelike in the tradition of the pen and paper classic, Gamma World.

---

Play Classic Retro Games Today!

---

---

Dungeon Crawl Stone Soup is an open-source, single-player, role-playing roguelike game of exploration and treasure-hunting in dungeons fil... Keep Reading

---

Higan is a Nintendo multi-system emulator.

---

Mupen64Plus is a cross-platform plugin-based N64 emulator which is capable of accurately playing many games.

---

Engine for 3D adventure games.

---

---

Cockatrice is an open-source multiplatform supported program for playing tabletop card games over a network.

---

---

MakeHuman™ is a completely free, innovative and professional software for the modelling of 3-Dimensional humanoid characters.

---

ViDi-DC — client for Vs_Pollards.

---

A GUI for input and output of the GAMESS quantum chemistry package.

---

Clash Royale is a collectible cards + tower defense meets multiplayer online battle arena game that's all about picking the right power ca... Keep Reading

---

Clash of Clans is a warfare strategy game loved by millions around the world.

---

Developed by Rovio, this addictive strategy game will leave you spellbound with all the gorgeous graphics of the different universes like ... Keep Reading

---

A frontend for the FS-UAE Amiga emulator with support for the OpenRetro online game database.

---

World of Warcraft server uptime monitor.

---

A modern MUD client with a graphical user inteface and built in Lua scripting

---

Sil is a computer role-playing game with a strong emphasis on discovery and tactical combat.

---
Resources
Watch videos, read documentation, and hear Chocolatey success stories from companies you trust.
View Resources
Events
Find past and upcoming webinars, workshops, and conferences. New events have recently been added!
View Events
Courses
Step-by-step guides for all things Chocolatey! Earn badges as you learn through interactive digital courses.
View Courses
---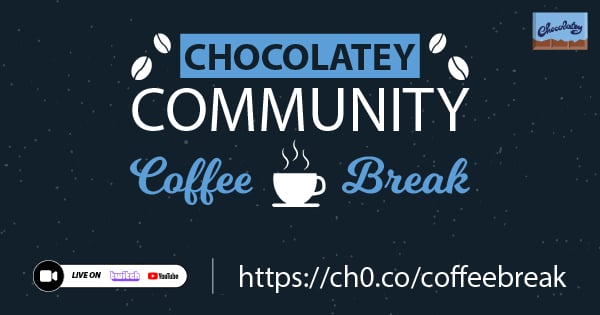 Join the Chocolatey Team on our regular monthly stream where we discuss all things Community, what we do, how you can get involved and answer your Chocolatey questions.
---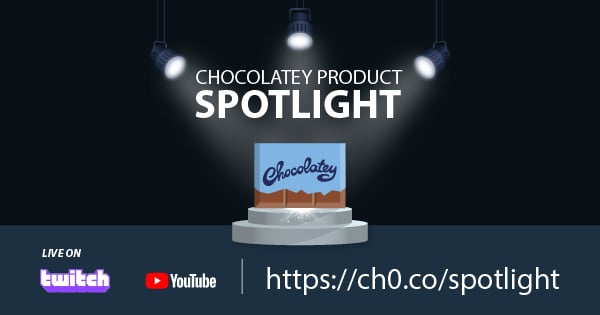 Join the Chocolatey Team on our regular monthly stream where we put a spotlight on the most recent Chocolatey product releases. You'll have a chance to have your questions answered in a live Ask Me Anything format.
---