Community Package Repository Notification
Your use of the packages on this site means you understand they are not supported or guaranteed in any way. Due to the nature of a public repository and unreliability due to distribution rights, these packages should not be used as is for organizational purposes either. Learn more.
Search for "tag:sysinternals" Returned 71 Packages
Displaying Results 1 - 30 of 71
---
Passing
Failing
Pending
Unknown / Exempted
Control the Cache Manager's working set size

---

This utility captures all hard disk activity or acts like a software disk activity light in your system tray

---

View information for encrypted files

---

Dump the contents of the Logical Disk Manager's on-disk database, which describes the partitioning of Dynamic disks

---

Displays who has what access to directories, files and Registry keys on your systems

---

Shuts down and optionally reboots a computer

---

Enumerate the list of file rename and delete commands that will be executed the next boot

---

Active socket command-line viewer

---

Bypass password screen during logon

---

Create up to four virtual desktops

---

Monitor serial and parallel port activity

---

Kernel-mode driver that demonstrates keyboard input filtering to turn caps-locks into control keys

---

Jump to the registry path you specify in Regedit

---

Scan file shares on your network and view their security settings to close security holes

---

Allows you to schedule move and delete commands for the next reboot

---

Launch programs as a different user via convenient shell context-menu entry

---

An LDAP real-time monitoring tool aimed at troubleshooting Active Directory clients

---

Undelete Server 2003 Active Directory objects

---

Advanced physical memory usage analysis

---

Display volume disk-mappings

---

Reports hard links of files

---

Defragment individual files

---

List all the DLLs that are currently loaded, including where they are loaded and their version numbers

---

Convert hex numbers to decimal and vice versa

---

Reveal NTFS alternate streams

---

---

Create Win2K NTFS symbolic links

---

Set Volume ID of FAT or NTFS drives

---

View the resolution of the system clock

---

Scan for and delete Registry keys that contain embedded null-characters that are otherwise undeleteable by standard Registry-editing tools... Keep Reading

---
Resources
Watch videos, read documentation, and hear Chocolatey success stories from companies you trust.
View Resources
Events
Find past and upcoming webinars, workshops, and conferences. New events have recently been added!
View Events
Courses
Step-by-step guides for all things Chocolatey! Earn badges as you learn through interactive digital courses.
View Courses
---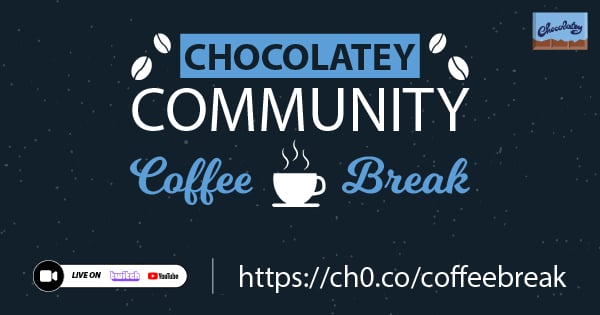 Join the Chocolatey Team on our regular monthly stream where we discuss all things Community, what we do, how you can get involved and answer your Chocolatey questions.
---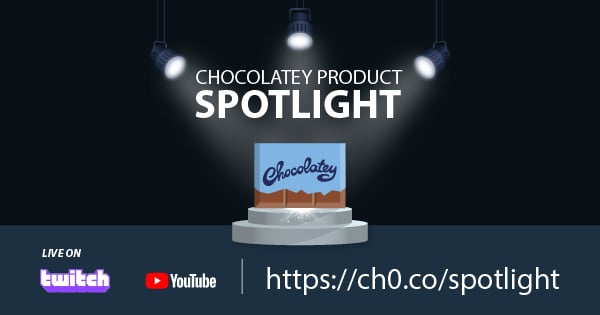 Join the Chocolatey Team on our regular monthly stream where we put a spotlight on the most recent Chocolatey product releases. You'll have a chance to have your questions answered in a live Ask Me Anything format.
---