B
U
I
L
D
E
R
Passing
Failing
Pending
Unknown / Exempted
Community Package Repository Notification
Your use of the packages on this site means you understand they are not supported or guaranteed in any way. Due to the nature of a public repository and unreliability due to distribution rights, these packages should not be used as is for organizational purposes either. Learn more.
Search for "tag:2017" Returned 50 Packages
Displaying Results 1 - 30 of 50
---
Enables performance profiling without Visual Studio.

---

This update addresses product defects for SQL Server projects, database deployments, and database tools.

---

Use the full power of C++ to build professional games powered by DirectX, Unreal, or Cocos2d.

---

Create add-ons and extensions for Visual Studio, including new commands, code analyzers and tool windows.

---

Build cross-platform applications for iOS, Android or Windows using C++.

---

Tools for building .NET Core applications.

---

Build cross-platform applications using .NET Core, ASP.NET Core, HTML, JavaScript, and CSS.

---

Tools for building cross-platform applications for iOS, Android and Windows using C# and F#.

---

Azure SDKs, tools, and projects for developing cloud apps, creating resources, and building Containers including Docker support.

---

Build cross-platform applications for iOS, Android or Windows using Xamarin.

---

MSBuild tasks and targets for building Azure applications.

---

Connect, develop, and test data solutions with SQL Server, Azure Data Lake, or Hadoop.

---

Build scalable network applications using Node.js, an asynchronous event-driven JavaScript runtime.

---

Build SQL Server Database Projects.

---

MSBuild tasks and targets for building scalable network applications using Node.js, an asynchronous event-driven JavaScript runtime.

---

Languages and tooling for creating data science applications, including Python, R and F#.

---

Create Office and SharePoint add-ins, SharePoint solutions, and VSTO add-ins using C#, VB, and JavaScript.

---

Build Office and SharePoint add-ins, and VSTO add-ins.

---

Editing, debugging, interactive development and source control for Python.

---

Create 2D and 3D games with Unity, a powerful cross-platform development environment.

---

Create and debug applications running in a Linux environment.

---

Provides the tools required to build Universal Windows Platform applications.

---

Git Diff Margin displays live Git changes of the currently edited file on Visual Studio margin and scroll bar. Supports Visual Studio 2012... Keep Reading

---

Collect feedback about your software projects using the Feedback Client for Visual Studio.

---

SQL Server Data Tools is a modern development tool for building SQL Server relational databases, Azure SQL databases, Analysis Services (A... Keep Reading

---

Distribute automated tests to multiple machines.

---

Drive quality and collaboration throughout the development process.

---

Supports running automated tests and load tests remotely.

---

Build Android, iOS and UWP apps using Tools for Apache Cordova.

---

Tools for building add-ons and extensions for Visual Studio, including new commands, code analyzers and tool windows.

---
Resources
Watch videos, read documentation, and hear Chocolatey success stories from companies you trust.
View Resources
Events
Find past and upcoming webinars, workshops, and conferences. New events have recently been added!
View Events
Courses
Step-by-step guides for all things Chocolatey! Earn badges as you learn through interactive digital courses.
View Courses
---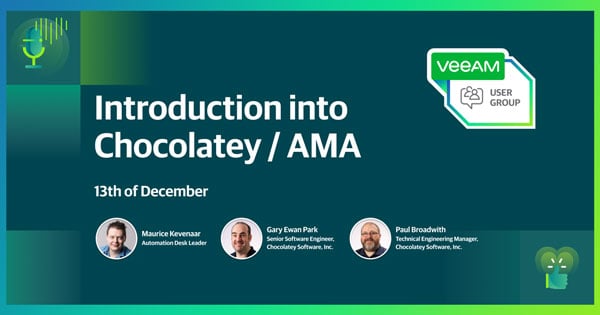 Join Gary, Paul, and Maurice as they introduce and demonstrate how to use Chocolatey! Questions will be answered live in an Ask Me Anything format.
Register Now
---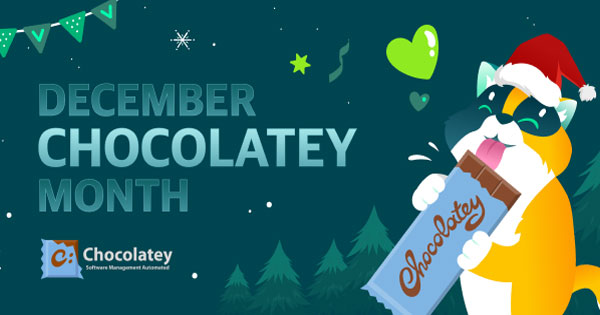 December 2022
Join Veeam and Chocolatey in the month of December in the Automation Desk group to answer questions, gain points, and win prizes.
Register Now
---