Community Package Repository Notification
Your use of the packages on this site means you understand they are not supported or guaranteed in any way. Due to the nature of a public repository and unreliability due to distribution rights, these packages should not be used as is for organizational purposes either. Learn more.
Search for "tag:diff" Returned 28 Packages
Displaying Results 1 - 28 of 28
---
Passing
Failing
Pending
Unknown / Exempted
2,974 Downloads

Unknown Status

TortoiseMerge is a simple merge tool which is usually bundled with TortoiseSVN

---

---

2,147 Downloads

Unknown Status

Recommended settings and aliases for global Git configuration.

---

2,562 Downloads

Unknown Status

Compare It! is a full-featured visual file comparison and merging tool that allows you to compare and work with different versions of the ... Keep Reading

---

PerfectXL Compare for Spreadsheet Comparison

---

---

Content-based file sync tool

---

---

WinMerge2011 is a fork of the original WinMerge 2.x application for comparing and merging files and directories.

---

A helpful utility for managing Visual Studio solutions.

---

diff-pdf is a command line tool for visually comparing two PDFs.

---

Huggle is an anti-vandalism tool for use on MediaWiki based projects.

---

WinMerge is a Windows tool for visual difference display and merging, for both files and directories.

---

Advanced two and three-way file comparison (diff), merging and folder synchronization.

---

Professional solution for comparing and syncing database schemas

---

Dedicated tools for comparing database schemas and data

---

A structural diff that understands syntax.

---

Cutting-edge tool for comparing and synchronizing the database data

---

P4Merge: Visual Merge Tool. Provides graphical three-way merging and side-by-side file comparisons.

---

---

A syntax-highlighter for git and diff output

---

DiffUtils: show differences between files

---

Graphical tool for merging and comparing text files

---

Visual diff and merge file/folder tool

---

P4Merge is an excellent, free diff and merge tool.

---

KDiff3 - graphical text difference analyzer (Diff / Merge tool)

---

---

---
Resources
Watch videos, read documentation, and hear Chocolatey success stories from companies you trust.
View Resources
Events
Find past and upcoming webinars, workshops, and conferences. New events have recently been added!
View Events
Courses
Step-by-step guides for all things Chocolatey! Earn badges as you learn through interactive digital courses.
View Courses
---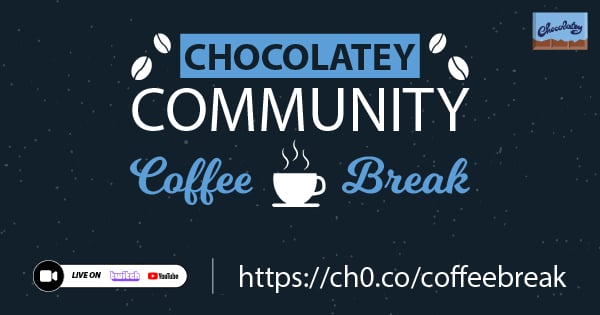 Join the Chocolatey Team on our regular monthly stream where we discuss all things Community, what we do, how you can get involved and answer your Chocolatey questions.
---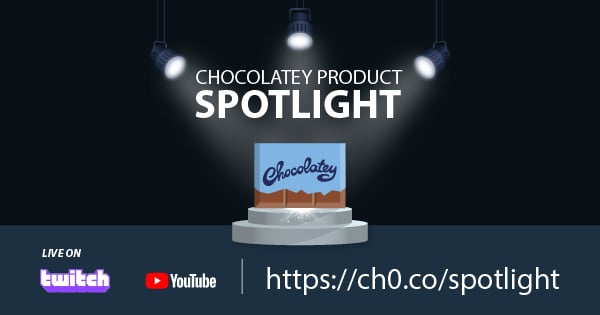 Join the Chocolatey Team on our regular monthly stream where we put a spotlight on the most recent Chocolatey product releases. You'll have a chance to have your questions answered in a live Ask Me Anything format.
---