Community Package Repository Notification
Your use of the packages on this site means you understand they are not supported or guaranteed in any way. Due to the nature of a public repository and unreliability due to distribution rights, these packages should not be used as is for organizational purposes either. Learn more.
Search for "tag:disk" Returned 87 Packages
Displaying Results 1 - 30 of 87
---
Passing
Failing
Pending
Unknown / Exempted
Get the read and write speed from your harddisks, cdrom devices and network servers in Kilobyte, Megabyte or even Gigabyte per Second.

---

Utility to monitor your hard drive(s) and SSD(s) health

---

Creating boot disks and other floppy disk images

---

Save the raw contents and calculate the CRC32 checksum of each block on a disk drive

---

This utility captures all hard disk activity or acts like a software disk activity light in your system tray

---

Dump the contents of the Logical Disk Manager's on-disk database, which describes the partitioning of Dynamic disks

---

---

The Scanner provides a visualization of your media usage.

---

Install the free version of [email protected] KillDisk. It can also create a Console Boot Disk.

---

Intelligent drive security software

---

Display volume disk-mappings

---

Reports hard links of files

---

Reveal NTFS alternate streams

---

Set Volume ID of FAT or NTFS drives

---

Size Explorer is a simple tool to find what folders and files takes up the most space on your machine.

---

Disk Wipe is Free, portable Windows application for permanent volume data destruction.

---

RAMDisk software uses the available RAM from your system to create a virtual disk drive.

---

A compact and fast defragmenter for touch screens with achievements.

---

---

Manage EFI/UEFI Boot Options, manage EFI System Partitions and fix EFI/UEFI Boot Issues.

---

Performance Maintainer - open source tools for regular maintenance of Disk, Registry and Processes.

---

A tool for writing images to USB sticks or SD/CF cards

---

A PC utility for restoring disk space from various game clients like Origin, Steam, Uplay, Battle.net, GoG and Nexon.

---

DiskSpd is a storage load generator / performance test tool from the Microsoft Windows, Windows Server and Cloud Server Infrastructure Eng... Keep Reading

---

Solves an issue to install True Image 2013 successfully on a 2 TB+ drive.

---

Acronis Drive Monitor is a free, downloadable software application developed by Acronis to monitor server, workstation and PC hard disk dr... Keep Reading

---

---

BleachBit cleans files to free disk space and to maintain privacy.

---

Physical disk usage analysis

---

Utility to spindown ununsed HDDs

---
Resources
Watch videos, read documentation, and hear Chocolatey success stories from companies you trust.
View Resources
Events
Find past and upcoming webinars, workshops, and conferences. New events have recently been added!
View Events
Courses
Step-by-step guides for all things Chocolatey! Earn badges as you learn through interactive digital courses.
View Courses
---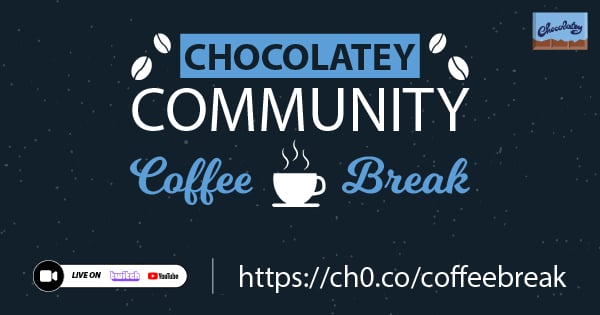 Join the Chocolatey Team on our regular monthly stream where we discuss all things Community, what we do, how you can get involved and answer your Chocolatey questions.
---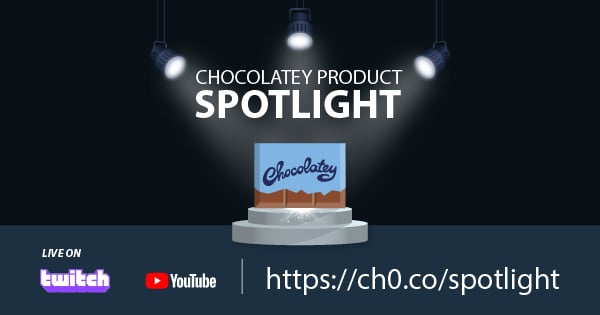 Join the Chocolatey Team on our regular monthly stream where we put a spotlight on the most recent Chocolatey product releases. You'll have a chance to have your questions answered in a live Ask Me Anything format.
---