Community Package Repository Notification
Your use of the packages on this site means you understand they are not supported or guaranteed in any way. Due to the nature of a public repository and unreliability due to distribution rights, these packages should not be used as is for organizational purposes either. Learn more.
Search for "tag:markdown" Returned 69 Packages
Displaying Results 1 - 30 of 69
---
Passing
Failing
Pending
Unknown / Exempted
Marker - Markdown Editor for Windows

---

A language service for editing Markdown files.

---

8,334 Downloads

Unknown Status

A Markdown editor for Windows

---

1,806 Downloads

Unknown Status

A Markdown live-preview tool

---

---

5,648 Downloads

Unknown Status

A WPF Markdown editor inspired by Downmarker.

---

Live Preview Markdown Editor

---

---

A Markdown editor with live HTML preview

---

Saves commands help in markdown format, using info from Get-Help, Get-Command, Test-ScriptFileInfo (if a script is specified) and Get-Modu... Keep Reading

---

1,730 Downloads

Unknown Status

Prepros: a web design & development tool which vastly simplifies your workflow. Includes preprocessing for LESS, Sass, Jade, Coffeescript,... Keep Reading

---

---

---

A cloud based free app that helps you and your team manage notes and knowledge efficiently across all devices.

---

Builds release history notes from unreleased pull requests on GitHub, GitLab, Azure DevOps Services / Server, BitBucket Cloud and Bitbucke... Keep Reading

---

MarkdownPad is a full-featured Markdown editor for Windows.

---

Markdown linting and style checking for Visual Studio Code

---

A Windows application to manage markdown notes

---

A tool to help turn minimally marked-up plain text into well formatted documents

---

---

DocFX makes it extremely easy to generate your API reference, landing page, and how-to.

---

Beautiful & Clever Markdown Editor. Download trial.

---

A Kanban-inspired app for keeping track of things that need to get done.

---

pandoc-crossref is a pandoc filter for numbering figures, equations, tables and cross-references to them.

---

A distraction-free Markdown editor for Windows and Linux

---

Doxygen XML to Markdown (or JSON).

---

SiYuan is a local-first personal knowledge management system, support fine-grained block-level reference and Markdown instant-render editi... Keep Reading

---

This tool is an executable that tries to solve common problems for people who write with markdown documents.

---

EditorServicesCommandSuite is a PowerShell module of editor commands to assist with editing PowerShell scripts in VSCode.

---

Take notes and make flashcards using markdown, then study them using spaced repetition.

---
Resources
Watch videos, read documentation, and hear Chocolatey success stories from companies you trust.
View Resources
Events
Find past and upcoming webinars, workshops, and conferences. New events have recently been added!
View Events
Courses
Step-by-step guides for all things Chocolatey! Earn badges as you learn through interactive digital courses.
View Courses
---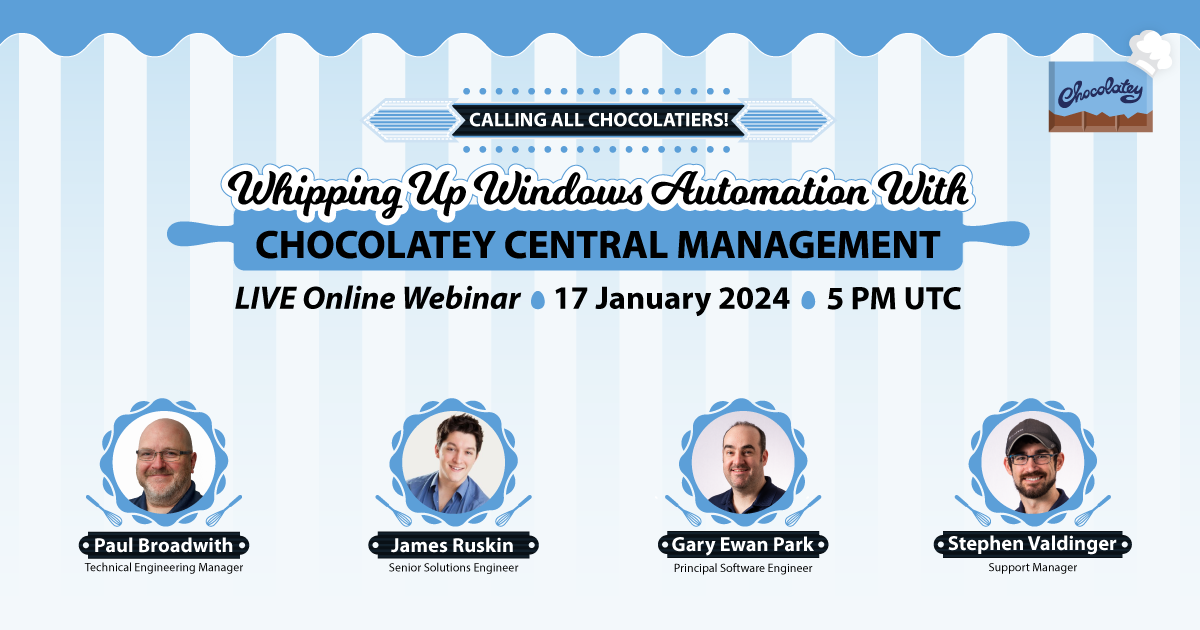 We are delighted to announce the release of Chocolatey Central Management v0.12.0, featuring seamless Deployment Plan creation, time-saving duplications, insightful Group Details, an upgraded Dashboard, bug fixes, user interface polishing, and refined documentation. As an added bonus we'll have members of our Solutions Engineering team on-hand to dive into some interesting ways you can leverage the new features available!
Learn More
Register Now
---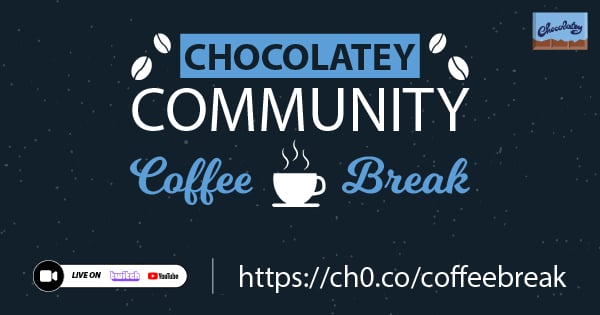 Join the Chocolatey Team on our regular monthly stream where we discuss all things Community, what we do, how you can get involved and answer your Chocolatey questions.
---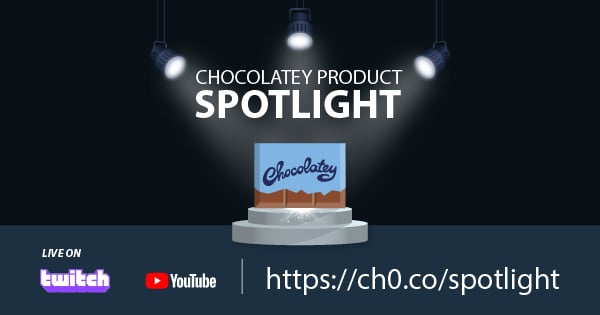 Join the Chocolatey Team on our regular monthly stream where we put a spotlight on the most recent Chocolatey product releases. You'll have a chance to have your questions answered in a live Ask Me Anything format.
---